Mobile Event App
Apprise's powerful conference and event app gives users the ability to stay informed and interact with the event they're attending.
Our mobile apps make events more popular using an interactive experience that connects attendees, speakers, exhibitors and sponsors offering exclusive mobile app features.
With the help of an event app, conference app, meeting app, trade show app or convention app we facilitate better organisation and we make an event stand out from the rest of the crowd.
Cross platform availability for iOS, Android ( at request also for Windows and Blackberry )
Provides event organizers with the key performance indicators gathered using analytics and iBeacon technology.
Secure AES 256 encryption of the stored content with a secured HTTPS server communication.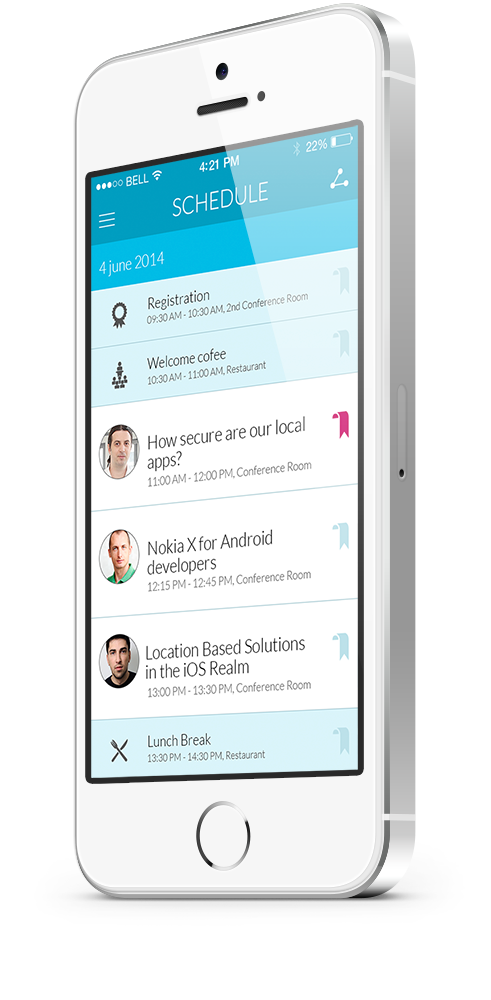 Request a demo
Want to make a great mobile app for your event? Simply contact us today for a free quote. Send your request and we'll contact you right away.
Download pdf
Request demo